This fall, get ready to experience fall foliage, seasonal festivals, and plenty of local traditions as you travel through Columbia County, Georgia. Autumn is the perfect time to explore the best of what the region has to offer. Whether you're an avid leaf watcher, a parent looking for a fun trip that the kids can enjoy, or just a curious traveler searching for culture, natural beauty, and delicious food.
The 32nd Annual Oliver Hardy Festival in Downtown Harlem, Georgia, celebrates the beloved comedian and native son. There's a parade, crafts, food, and plenty of entertainment for a fun fall outing that the whole family can enjoy.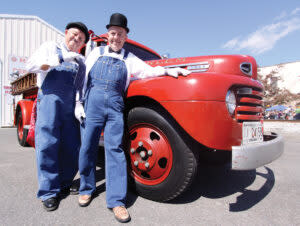 October 2nd through November 28th, The Maize at Steed's Dairy in Grovetown offers up outdoor fall fun that includes hayrides, cow milking demos, a pumpkin patch, zip lining for kids, and much more. The main attraction, though, is the twisting, turning 5-acre corn maze. Add this to your list, as this is one of the best corn mazes in Georgia.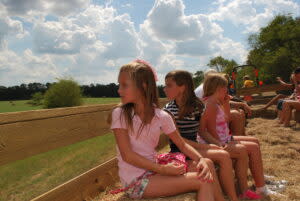 The World's Biggest Bounce House returns to Evans Towne Center Park October 8th through October 10th. The bounce house covers an area of just over 13,000 square feet. It includes basketball hoops, climbing towers, a giant slide that lands into a ball-pit, oversized couches, and chairs! This year Big Bounce will also offer The Giant, America's biggest Inflatable obstacle course, featuring over 50 unique obstacles. Ideal for all young aspiring ninja warriors!
The inaugural Broadway season at the new Columbia County Performing Arts Center kicks off this fall with performances of Anastasia and Fiddler on the Roof. 
October 15th- Inspired by the beloved films, ANASTASIA transports us from the twilight of the Russian Empire to the euphoria of Paris in the 1920s as a brave young woman sets out to discover the mystery of her past.
October 26th- FIDDLER ON THE ROOF is the heartwarming story of fathers and daughters, husbands and wives, and life, love and laughter.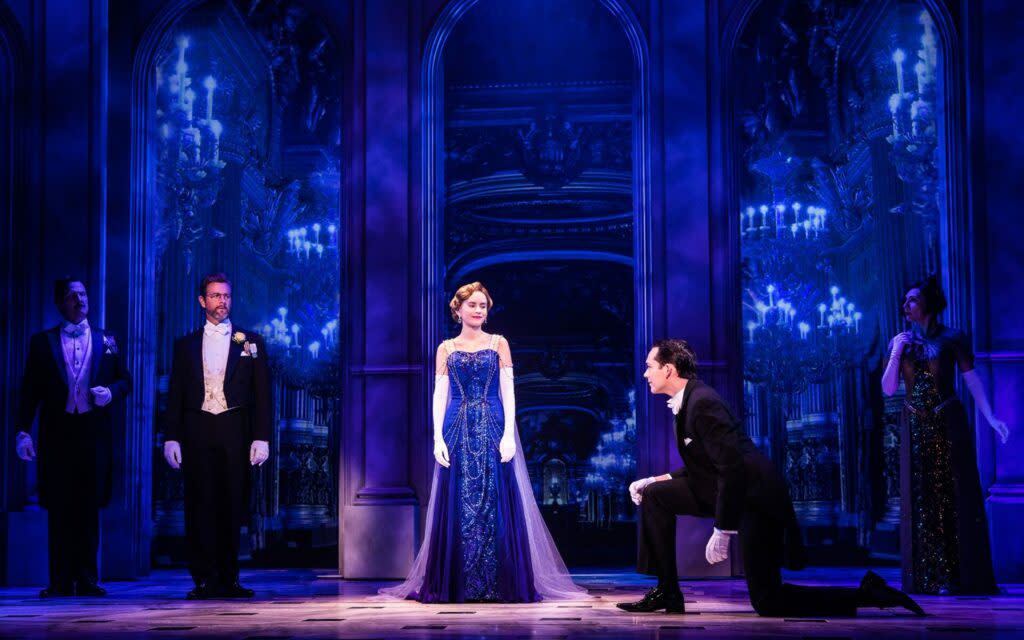 Looking for a meaningful (and fun!) Halloween event in Columbia County? You'll find it on October 28th at Evans Towne Center Park in Evans, Georgia. Admission is one canned good per person, and all cans will be donated to Columbia County families in need.
At the top of your list of things to do near Augusta, Georgia this fall should be the Columbia County Fair in Grovetown. From November 4-14, you can experience local culture, food, entertainment and plenty of wild rides.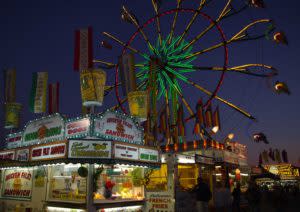 Leaf Watching
Augusta Canal Tow Path- Fall foliage peaks during October and November in and around Augusta, Georgia, so leaf peepers will love biking along the path by the historic Augusta Canal to take in the gorgeous colors and seasonal sights. You can rent bikes at Savannah Rapids Park and start at the historic headgates for a sensory experience you won't forget. This path is also suitable for walking.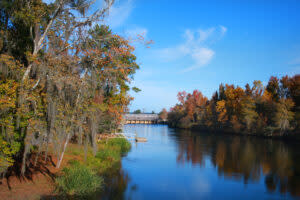 Clarks Hill Lake- For more natural fall beauty, head to Clark's Hill to rent a boat and cruise around in the largest lake in the state. The lake also offers some of the best fishing in the U.S. There are over 71,000 acres of pristine freshwater shoreline and plenty of space to take in the fall foliage lining the lake.
As you plan your fall trip, take a look at places to stay along the way by visiting our site to find the accommodations that fit your needs. There are also amazing restaurants that offer regional and seasonal food options, so get ready to make Columbia County your fall vacation destination this year and beyond.