Foodie Day Trip: Southern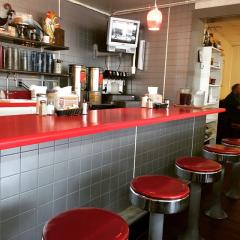 Breakfast
They say breakfast is the most important meal of the day, so start your day out with a down-home cooked breakfast at Ruth's Family Restaurant. At Ruth's you'll feel right at home, like you are sitting in grandma's kitchen. The menu offers traditional breakfast favorites like bacon and eggs, omelets and pancakes. If you are hungry, try Pete's Trash omelet, which includes…you guessed it…everything in the kitchen topped with corned beef hash.
---
Lunch
No trip to the south would be complete without some southern barbeque. We happened to think some of the best BBQ around is from the Smokeshow Southern Style BBQ food truck. They are open on Saturday's and Sunday's at Pollards Corner. So grab some pulled pork and Mac and Cheese (trust us on this one) and head out to the lake to enjoy some of the best barbeque you have put in your mouth.
---

Dinner
For dinner, head on over to Goolsby's in Evans for the traditional meat and two sides southern comfort food. But here, traditional does not mean ordinary. In fact, their fried pork loin will make you want to slap your momma*. Complete your meal with two of Goolsby's amazing southern style sides, a hoecake, sweet tea and peach cobbler. Now your true southern experience is complete. You're welcome!
*We do not recommend actually slapping your momma, as that is considered impolite around here.
---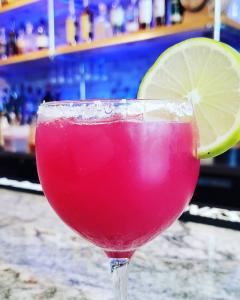 Nightcap
After dinner, drop in to Ironwood Tavern to catch up on your favorite team and to enjoy craft beers and handcrafted cocktails. Staff pick: go for the Prickly Pear Margarita!