Clarks Hill Lake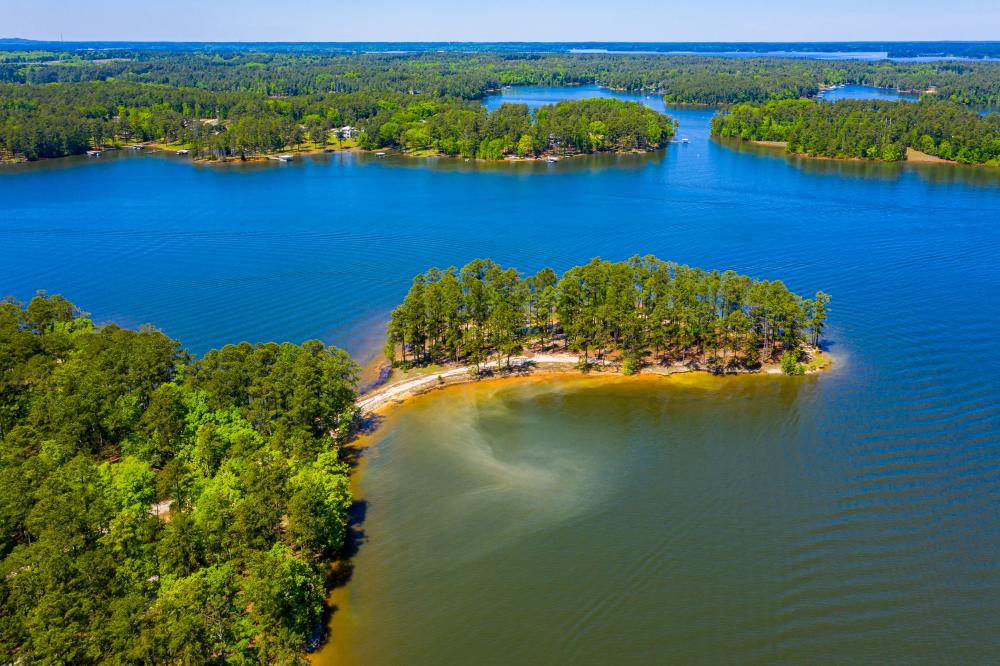 The Lake with two names; Clark's Hill Lake, also known as J. Strom Thurmond Lake, is ranked as one of the ten most-visited reservoirs in the country. Explore the entrancing nooks and crannies of  71,000 unspoiled acres of water and 1,200 miles of glorious shoreline. 
Location: Clark's Hill Lake is situated in the northeastern part of Georgia and the border of South Carolina.
Recreation: The lake offers a wide range of recreational activities, including boating, fishing, camping, hiking, and picnicking.
Fishing: The lake is renowned for its fishing opportunities, with species like bass, catfish, and crappie. Test the water for yourself or hire a guide. Don't forget, you'll need a Georgia fishing license.
Boating: There are marinas and boat ramps for boating enthusiasts. Boat rentals are also available.  Make sure to follow safety regulations and have the necessary permits.
Camping: Several campgrounds are available around the lake, including Wildwood Park and  Corps of Engineers campgrounds. These offer both RV and tent camping options.
Hiking: Some areas around the lake have hiking trails, allowing visitors to enjoy the natural beauty of the region. 
Picnicking: Many picnic areas with scenic views are scattered along the shoreline.
Wildlife: Clark's Hill Lake is a great place for birdwatching and wildlife observation. Keep an eye out for bald eagles and other local fauna.
Events: Check for any local events, fishing tournaments, or recreational activities happening at the lake during your visit.
Lodging: Accommodations, including cabins and hotels, can be found here.