Georgia BASS Nation Fishing will host a High School State qualifier in Columbia County on February 27, 2021. The tournament will be held on Clarks Hill Lake at Wildwood Park in Appling, Georgia.
Throughout the course of the weekend, over 150 high school anglers will compete for qualifying points towards the State Classic. Admission is free for spectators, however all vehicles must pay admission to Wildwood Park.
For more information visit https://www.gabassnationhs.com/schedule.html.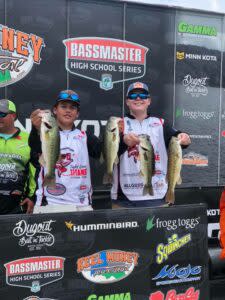 About Georgia BASS Nation High School Fishing: Georgia BASS Nation High School Fishing, connecting young anglers with the outdoors. Developing responsible champions of our natural resources through the sport of fishing. Creating opportunity for character development, education and values uniquely found within the sportsmanship etiquette and integrity of this national organization.