The temperature is rising, and flowers are in bloom here in Columbia County. You know what that means… It's time to get outside! Luckily, Columbia County is home to over a dozen parks boasting nature, pavilions, and recreational spaces. While our parks are exceptional, we've identified six parks that offer something extra special such as a BMX track, beach volleyball court, dog park, kayak rentals, and a floral garden. We promise you won't be disappointed! 
One of the most-used parks in Columbia County, Evans Towne Center Park is renowned for its wide-open grass spaces and the Lady A concert facility. Families can bring their kids to enjoy Columbia County's largest playground and the splash pad to cool off on those hot days! A walking path also skirts the entire park, perfect for jogging, biking, or simply enjoying a pleasant stroll. 
Families love the open-air grass spaces for recreational activities from football to frisbee or flying kites. If you want to bring your fur babies, the park has a dog park with benches so you can watch them play. Throughout the year, the park houses events, including concerts and firework shows. In the past, concerts have featured famous artists, including Lady A, Keith Urban, and Lynyrd Skynyrd!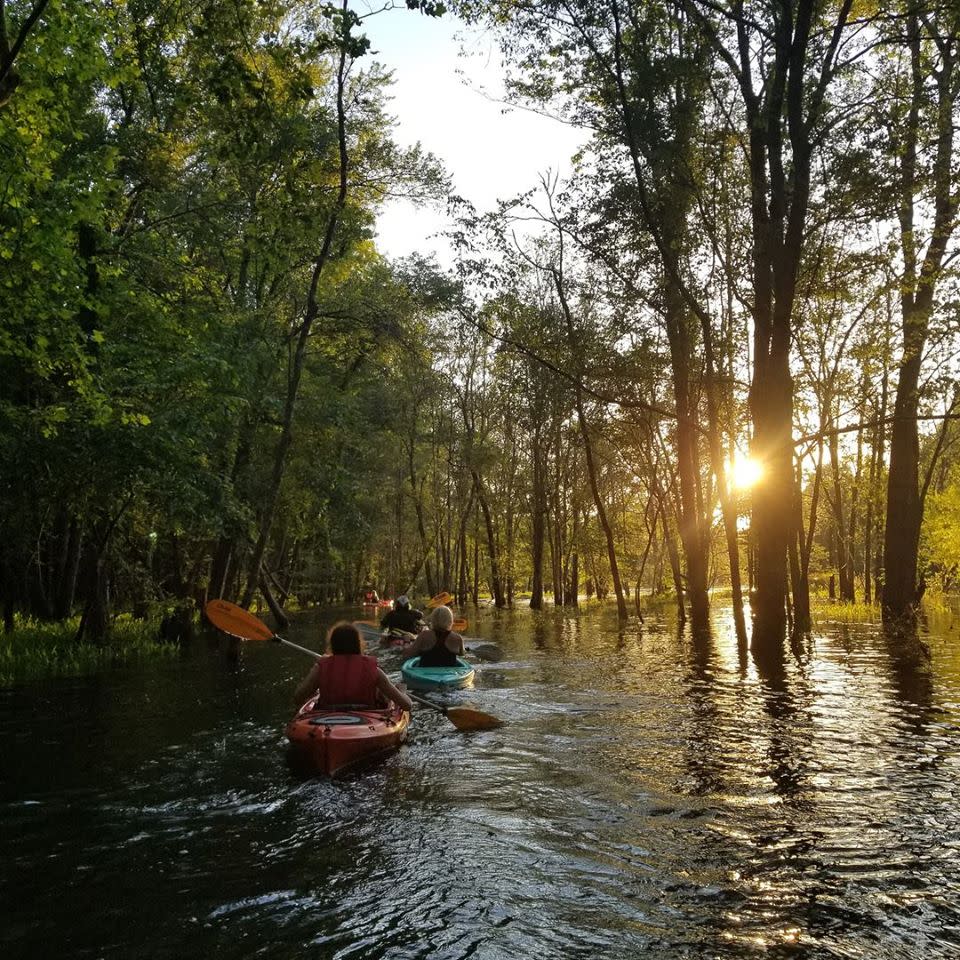 Betty's Branch Sunset
Located on the banks of Betty's Branch, Riverside Park has all your favorite water activities and eight baseball/softball fields. Locals love taking kayaks out on the Serene18 Paddle Trail and enjoying the scenery. The pier is a serene spot for relaxing and watching the river or fishing. Visitors can also use the boat ramps to take their own vessels out on the water. Kayaks and Stand Up Paddleboards are available for rent through Outdoor Augusta.
Sports enthusiasts will enjoy the variety of athletic fields! Whether you like baseball or softball, tennis or beach volleyball, there is always activity on the fields. Feel free to kick back and relax as a bystander or join in on the fun! The park also has a dog park and a large picnic pavilion, perfect for enjoying an afternoon meal.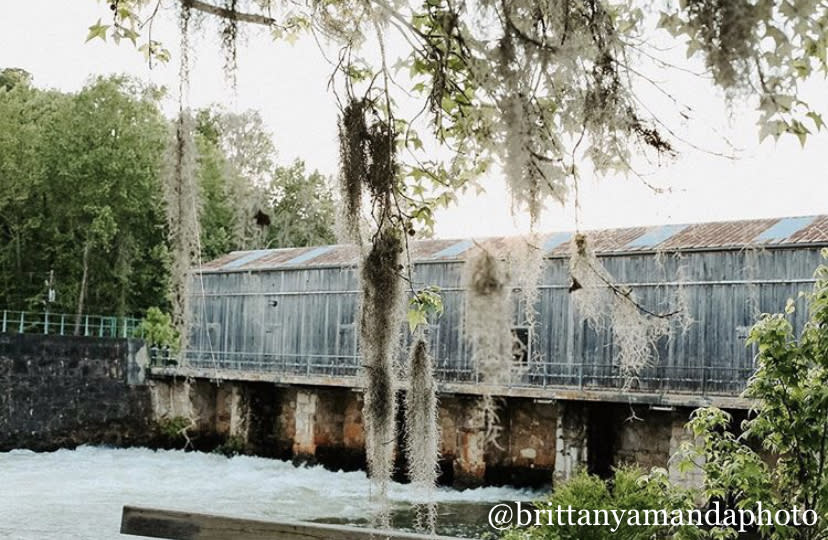 Savannah Rapids Park is a quiet retreat for nature lovers! This 33-acre park offers miles of lush trails and amazing views of the Savannah River and the historic Augusta Canal. Whether you like to hike, bike, walk or run, there's a scenic trail for you. The park also has picnic tables, BBQ pits, and a large pavilion. After a day of exploring the outdoors, you can sit down and relax for a family picnic. Visitors note that it's a beautiful place for photography. Savannah Rapids Park is also home to the Columbia County Visitors Center, Savannah Rapids Kayak Rental and The Bicycle Peddler.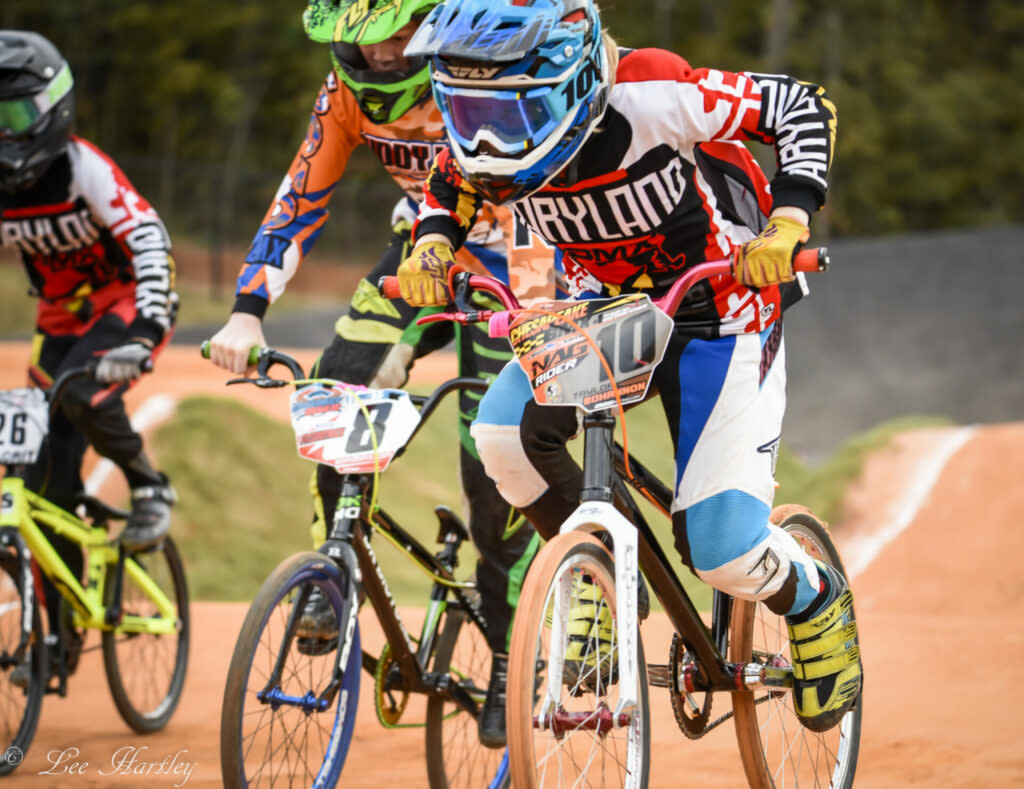 BMX Track at Blanchard Woods Park
Blanchard Woods Park isn't your traditional park. For those who like a little adrenaline rush, there's a BMX track and skatepark. It's an exciting way to spend an afternoon, and there are always enthusiasts of all skill levels participating. Some people visit just to watch the skaters and riders performing tricks. Interested in giving BMX a try? Visit Blanchard Woods BMX for more information. 
If you're not into extreme sports, there's also a beautiful cross county course that runners have to experience! The course is 3+ miles and mostly wooded alongside a picturesque creek that passes through a large meadow. The park is also well-known for its regulation soccer fields, which have hosted numerous national championship events, including NCAA, NJCAA, and NAIA.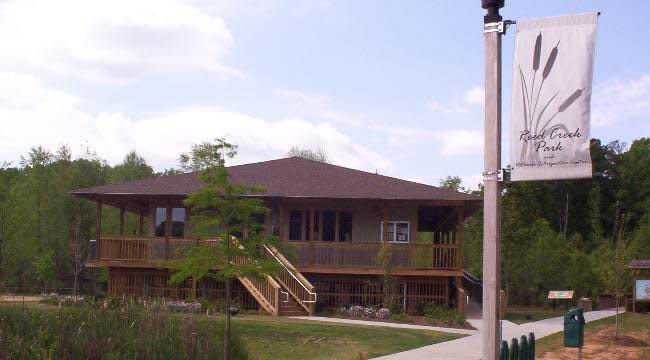 Reed Creek Nature Park is your spot for those who want to be one with nature. A wooden boardwalk trail will take you through the wetlands for a one-of-a-kind experience. You'll encounter wildlife and unique wetland plants up close. Afterward, you can meet the animals on exhibit at the Interpretive Center or explore the floral garden. There are also a variety of educational experiences offered throughout the year.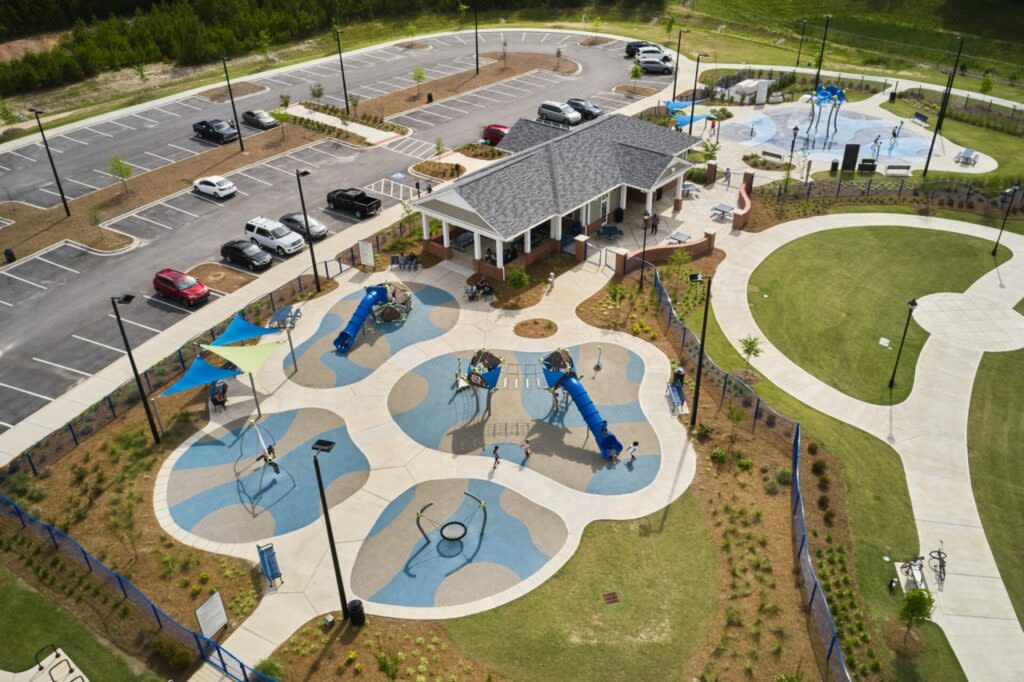 Playground and Large Water area at Gateway Park
Last but not least, Gateway Park is Columbia County's mini waterpark but without long lines. Only two years old, this park features an 18-foot-tall mega-splasher with a dozen other water elements for kids to enjoy. On hot days, it's a fun and completely free way to cool off and enjoy the fresh air. Kids can also play in the 150,000 square feet of open meadow, playground and run along the paved walking path. Happy splashing!
No matter your taste, there's a park in Columbia County for you to enjoy. We recommend trying them all to make the most of the spring season. You could even plan a different family activity for each visit! See our complete list here to learn about even more parks in Columbia County. 
After the outdoor fun, make sure to grab a tasty meal from on of our local restaurants.