Columbia County is packed with outdoor activities and excursions you're sure to love, especially this time of year when the temperature is perfect and the water is still warm. While you're out on the serene waters or hiking our trails, you are sure to work up an appetite. We've identified the top 5 local lunch spots in Columbia County that will leave you satisfied and ready to take on your next adventure.  
Smoke Show BBQ Truck
Southern-style barbecue at its finest. According to Roaming Hunger, "Whether you order chicken, ribs, pulled pork, or anything else, you'll find meats here are smoked low and slow to keep all that natural flavor intact." Find their locations and availability by visiting them on Facebook.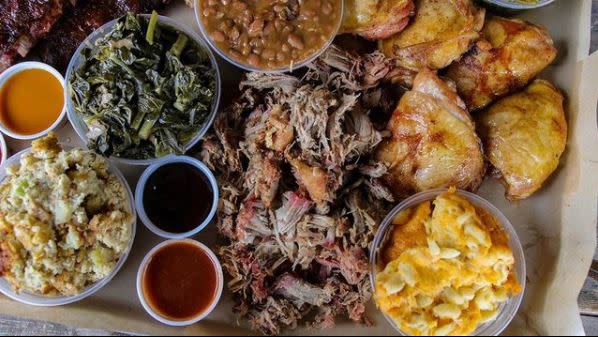 Chicken Fingers
If you're looking for some local melt-in-your-mouth-good chicken for lunch, then Chicken Fingers in Evans might be your best bet. Call in your order to take along on your next Columbia County adventure or dine-in and relax to have a taste of their signature chicken fingers. Order the Chicken Finger combo, which comes with a side of crinkle fries, Texas Toast, and a large refreshing drink. 
Laziza Mediterranean Grill
Laziza is a local favorite in Evans that is known for its fresh and flavorful Mediterranean cuisine, a friendly, clean, and relaxing environment that turns a guest into a loyal customer. Enjoy the authentic flavors from Lebanon and the fresh, high-quality, flavorful food around Evans and Augusta. Laziza's variety of entrees are sure to make your lunch stop one you'll enjoy as you experience this unique and authentic cuisine in Columbia County.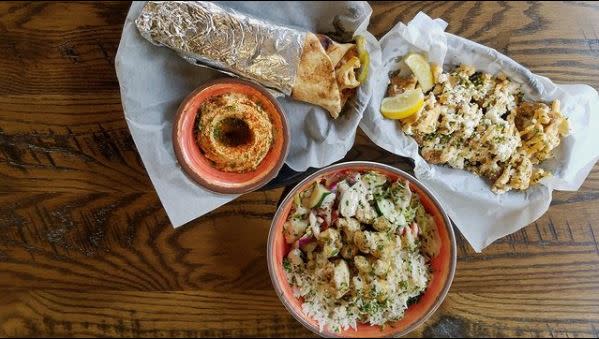 Goolsby's
Keep it country with quality homemade southern dining whenever you visit Goolsby's in Evans, GA. Start with one of their southern favorites like classic barbecue and fried chicken. Next, add on mouthwatering sides like mac & cheese or black-eyed peas. Top it off with some homemade Georgia peach cobbler. Now that your plate is piled high, you're ready to taste delicious southern tradition with each bite. 
 Frog & the Hen
Why did the chicken cross the road? He didn't. He went to Frog and the Hen, a local lunch spot located in Augusta, for their farm-to-table take on southern food! You'll be delighted by the selection of all-natural, organic options like pot pies, roasted and fried chicken, fresh salads and seasonal specials. Stopping in for a late lunch? Frog & the Hen has Happy Hour Tuesday- Friday from 3-6 PM with half-priced snacks and discounts on select wine, beer and cocktails!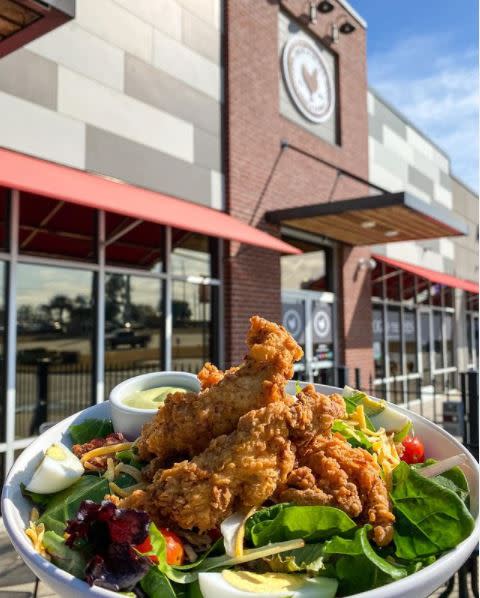 Discover even more delicious dining around Columbia County, from franchise restaurants to locally made delectable. 
Connect with us for updates on fun events and happenings in Columbia County:
Facebook: @visitcolumbiacountyga
Instagram: @visitcolumbiacountyga
#VisitColumbiaCounty