As the air turns crisper and leaves change color, there's something undeniably magical about the fall season. What better way to celebrate this enchanting time of year than by sipping on your favorite brew at some of the coziest coffee shops in Columbia County? Whether you're looking to study, catch up with friends, or indulge in some delectable pastries, these local spots have got you covered.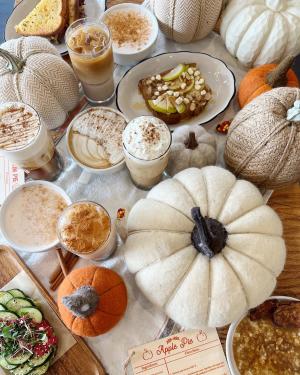 Nestled in the heart of Columbia County, Rooted Coffeehouse exudes a sense of warmth that's perfect for embracing the fall ambiance. Step inside, and you'll be greeted by the rich aroma of freshly brewed coffee, drawing you into a space that's designed to foster both connection and relaxation. Cozy up with an autumn-inspired latte and study materials, or settle in with a friend for a heartfelt catch-up session. Elevate your visit by savoring a homemade blueberry scone or their renowned banana bread oats. The rustic decor and inviting atmosphere make Rooted an essential destination for the fall season.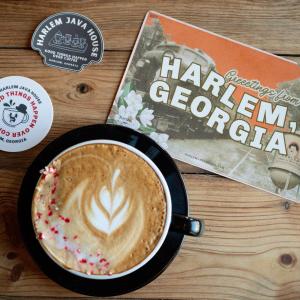 Harlem Java House, with its charming facade and artsy interiors, is a hidden gem with lots of fall favorites on the menu. Imagine sinking into plush chairs while sipping on a cinnamon-infused latte. This is the perfect place to curl up with a good book, dive into some creative writing, or simply savor the moment. Add a taste of autumn to your visit with their seasonal vanilla chai spiced apple cider, available hot or iced. For a more unique twist, indulge in their hot cocoa topped with whipped cream and a choice of fall flavors like gingerbread or maple. Remember to explore their selection of cookies, pastries, and muffins.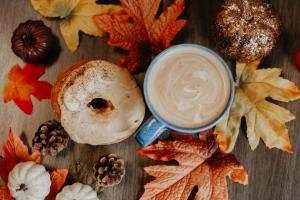 For those who appreciate locally roasted coffee, Goat Kick Coffee Co. is a must-visit. Their passion for the perfect brew is evident in each sip, creating a haven for true connoisseurs. Treat yourself to a cinnamon kick latte that captures the essence of warm fall spices, or rejuvenate with a caramel apple energy drink that awakens your senses. Accompany these delightful drinks with irresistible offerings like french toast bagels, chocolate chip banana bread, or cinnamon roll coffee cake. With two locations in Evans, Goat Kick Coffee Co. invites you to stop by this season. This is the perfect spot for a cozy solo coffee date.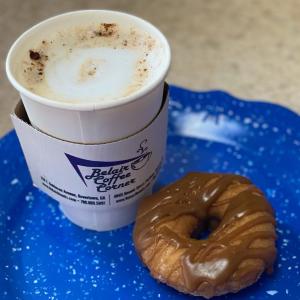 Fall isn't just about coffee; it's also the season for indulging in sweet treats. Belair Doughnuts and Coffee Corner combines the best of both worlds with a delectable array of pastries and beverages. Try their iced caramel latte, and dive into their lineup of treats like apple cake donuts, old-fashioned donuts, maple long johns, and apple fritters. The cozy ambiance and delightful menu create a symphony of flavors that resonate with the season.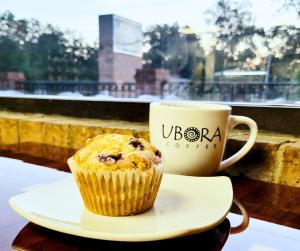 The newest addition to the coffeehouse lineup is Ubora Coffee Roasters in Evans, which is a fantastic place to taste the fall season. Imagine sipping on a fusion of flavors that embody the spirit of autumn. A perfect setting for a casual get-together with friends, it presents a menu of delectable drinks and bakery items. Explore their Butter Beer Latte, Hot Apple Cider Latte, or Pumpkin Spice Latte for a fall-infused experience.
As fall paints its vibrant hues across Columbia County, these coffee shops offer more than just beverages; they provide a canvas for you to create cherished memories. Whether you're seeking a peaceful study session, a heartwarming catch-up, or a culinary journey through fall flavors, these coffee havens are ready to welcome you with open arms. So, embrace the cozy charm of the season and embark on a coffee shop tour that will warm your heart and soul.