As we move into colder weather, it's time to warm our hearts with decadent desserts. Holy cannoli are you going to swoon over these treats! Columbia County is the ultimate place to satisfy your sweet tooth. Scroll below to check out our top picks for mouth-watering desserts. They're all unique, freshly made here in Georgia and 100% Instagram-worthy.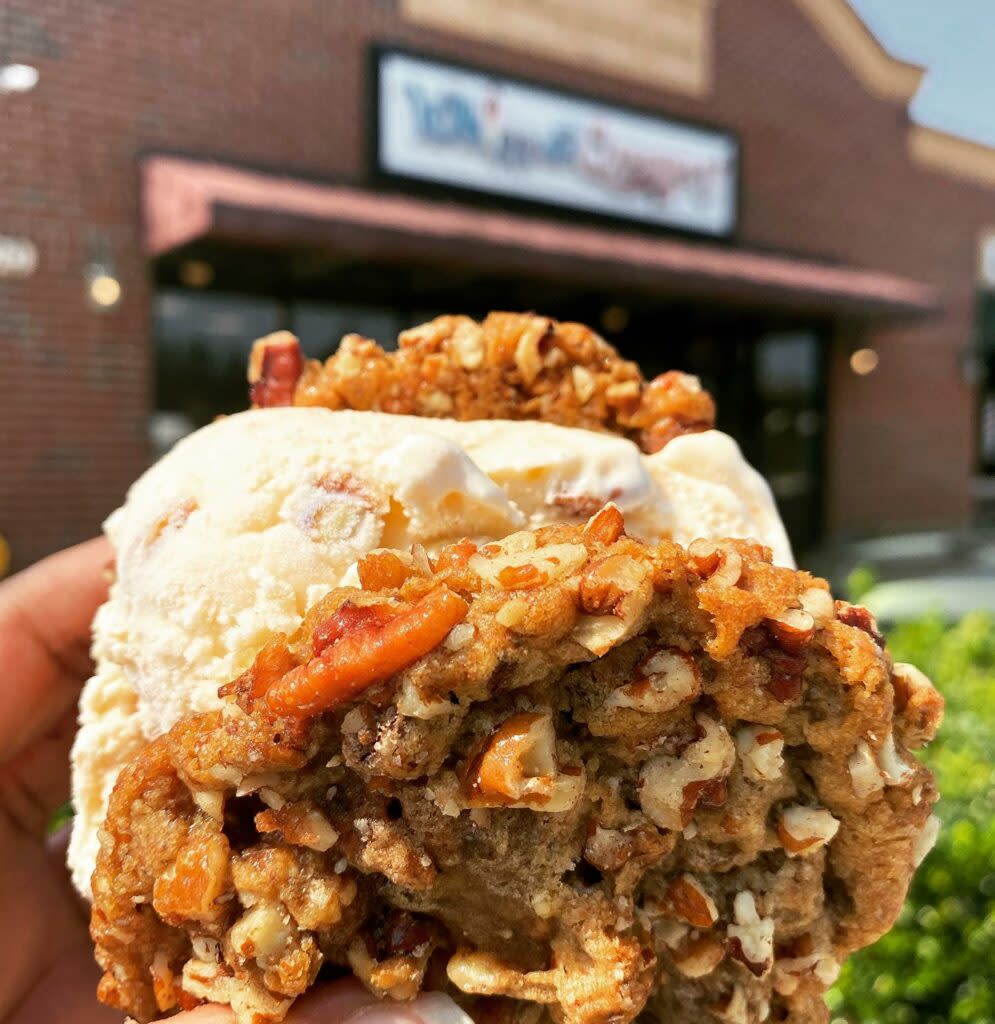 Get ready for the adventure of a lifetime as you create your own dessert burger! Choose from a variety of freshly baked, soft gourmet cookies for your burger 'bun'. Then, pair with your choice of hand-dipped ice cream… the flavor options are endless! Finally, add your favorite toppings. All of their toppings come from top-of-the-line brands ranging from fudges/caramels, cookies, fresh fruits and nuts. Make sure to top it all off with their whipped cream, made fresh daily.
Location: 514 Oxbow Drive Grovetown, GA 30813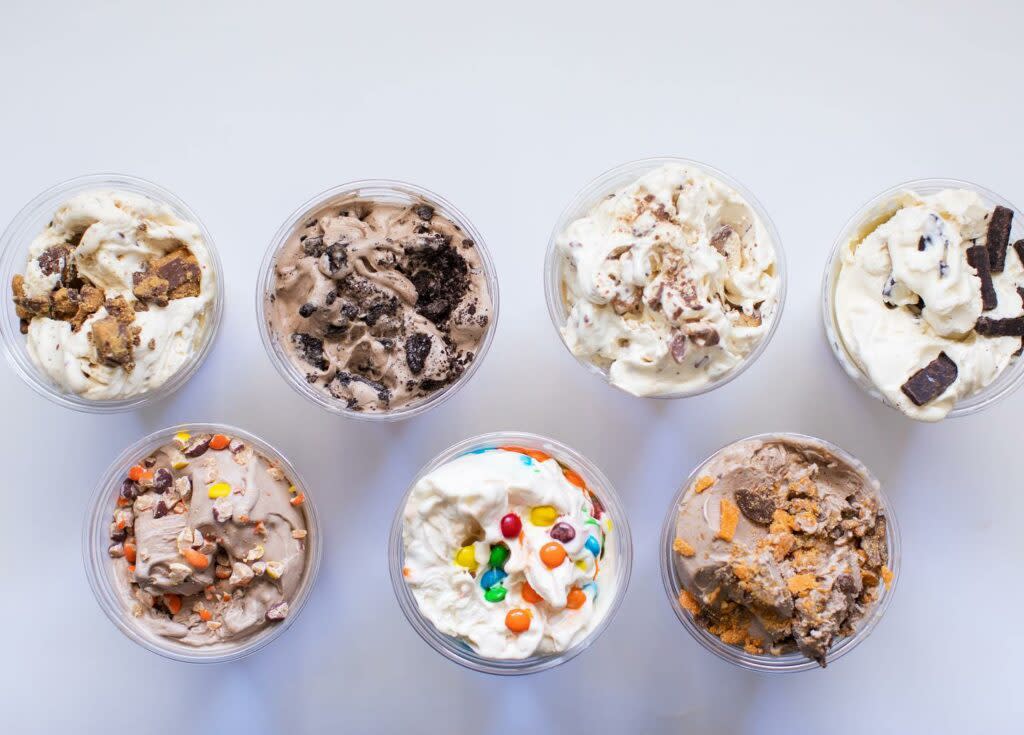 What is frozen custard, you might ask? It's basically the richest and creamiest ice cream you've ever tasted. Unlike regular ice cream, frozen custard is made with the addition of egg yolk. This creates superior smoothness.
Meadows of Grovetown makes their custard onsite daily with premium ingredients like real sugar and high-fat butter. It's so delicious that you might find it hard to go back to regular ice cream after your first taste! Their specialty flavors change daily, so check out their calendar to plan your visit. We're drooling to try their peanut butter oreo swirl, raspberry cheesecake and fluffernutter custard.
Location: 715 Gateway Center Blvd Grovetown, GA 30813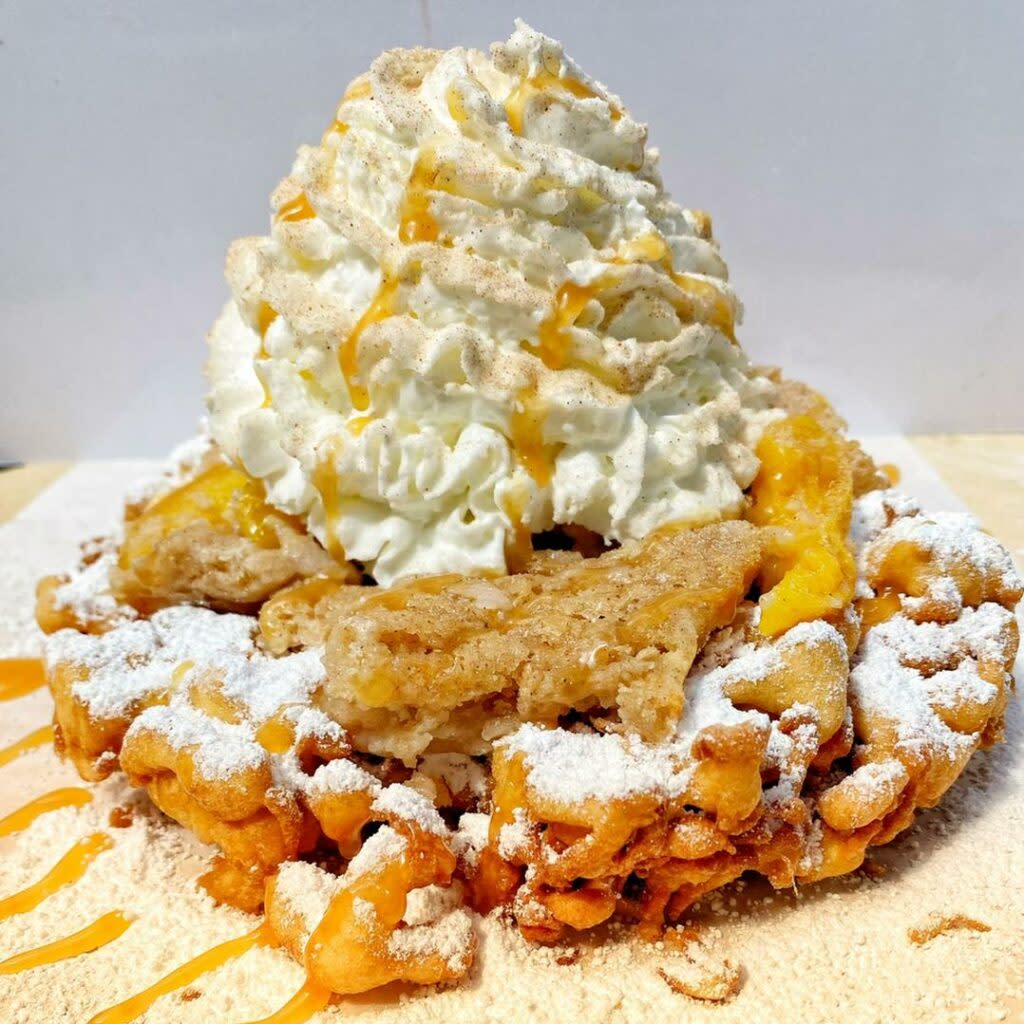 If you've ever been to a carnival, you know the aroma of funnel cake draws crowds unlike any other. This crispy-on-the-outside, doughy-on-the-inside dessert is a new level of edible happiness. All the funnel cakes at Funnel Cake Lounge are made to order. Choose from some of their most popular combinations like miss peaches, fruity pebble overload and strawberry shortcake. You can also build your own funnel cake from their endless toppings. In case you need any more convincing, one of their recent reviews says: "They have made it completely impossible to ever eat a regular funnel cake anywhere else ever again because theirs were so amazing!"
Location: 212 S Belair Rd, STE 196 Martinez, GA 30907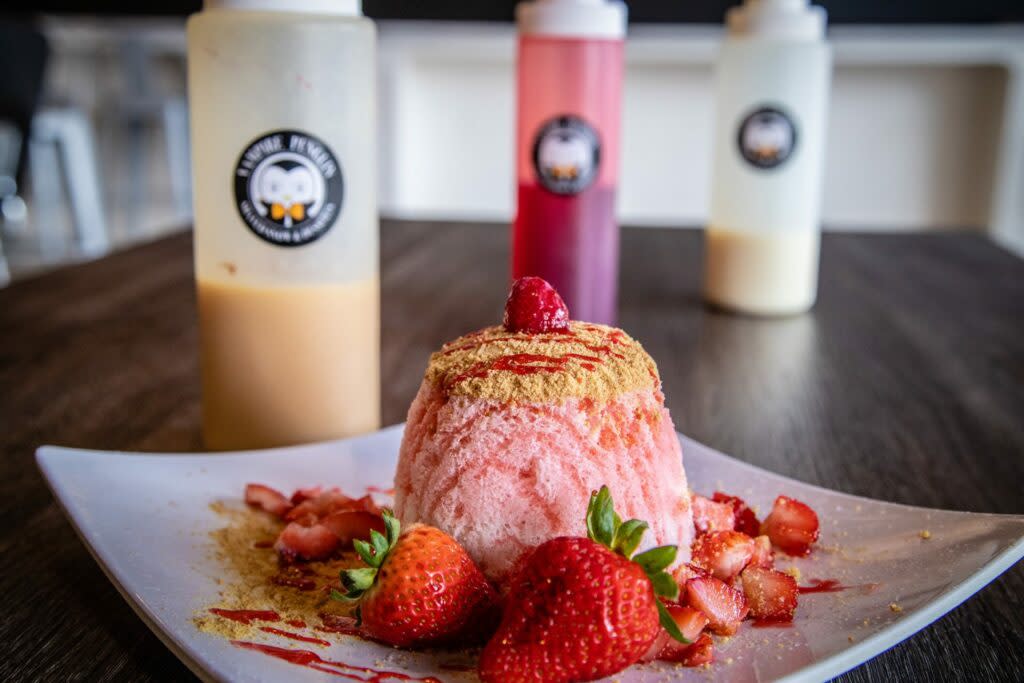 You won't find a dessert like this anywhere else in Georgia! Vampire Penguin sells decadent shaved snow desserts that are nothing like the shaved ice you've had in the past. Instead, this top-of-the-line shaved ice is creamy, light, and fluffy, made from a non-dairy cream. Choose from a variety of flavors and then add as many toppings and sauces as your heart desires. You can also choose from classic flavor combinations like twix, pina colada and coffee toffee. Even if you don't normally like shaved ice, you have to try this special frozen treat !
Location: 5117 Washington Rd, STE 4 Evans, GA 30809
We know what you're thinking… 'Can I eat dessert now, before dinner?' The answer is yes! Hop in your car and head to order whatever dessert made you drool the most. No matter where in Columbia County you end up, we promise it'll be a sweet time.