Although Georgia is traditionally known for its peaches and peanuts, Columbia County is a melting pot of delicious international eats. Nestled along the Savannah River, Columbia County is one of the fastest-growing counties in the US with comfort foods from around the world.
If you're open to expanding your horizons, get ready to experience different cultures firsthand; no passport required. Many of our restaurants are run by first-generation international chefs who are passionate about sharing their heritage. Whether you're interested in exploring a taste of South America, Europe, Asia, or some spicy Indian food, you're sure to discover the authentic flavors you've been longing to try.
Transport your family to the heart of Europe with made-from-scratch German food that is as authentic as it gets. The owner, Adolf Hermann, recently passed away, leaving behind an enormous legacy.
Adolf grew up cooking with his mother in Ausburg, Germany, for their huge family. He brought all of his recipes and traditional cooking methods with him when he opened the restaurant in 2004. To this day, all of the key ingredients are imported directly from his hometown of Ausburg to cook Bavarian-style meals right here in Evans, Georgia.
Now, Adolf's tried and trusted mentees are at the helm of the kitchen, including his stepson. The crew has spent years cooking under Adolf's tutelage and is honored to carry on the tradition. Don't miss the opportunity to taste real German food homemade with love. Augsburg Haus is one of the most popular places to eat in town!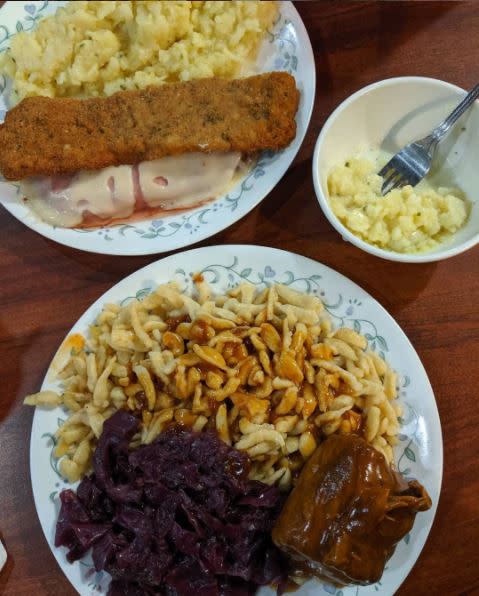 If you haven't tried the Korean BBQ trend yet, here's your chance for a mouthwatering introduction. Korean BBQ is all about grilled, marinated meats with Asian flavors. Like your typical backyard barbeque, it's meant to be a collective experience of enjoying numerous side dishes and seasoned meats together.
Round up a group of your friends and head to Emashiya Korean BBQ for a flavorful adventure. World travelers say the sauces and kimchee are unparalleled, and other reviewers crave the bulgogi box and bibimbap year-round.
 If you ask Thai-born locals, they'll tell you Mai Thai brings back memories of their mom's homemade cooking. People travel all the way from South Carolina to experience this authentic Thai cuisine. Even the colorful restaurant decor offers a touch of Southeast Asia.
Check out Mai Tai if you're craving distinctive flavors with aromatic elements and a spicy edge. Note: Mai Tai veterans warn not to order anything too spicy if you can't handle the heat because the chefs don't hold back!
Some resident-favorite menu items include Pad Thai, Beef Thai Salad, Spring Rolls, Penang Curry and Fried Dumplings. For dessert, why not indulge in sweet sticky rice with mango?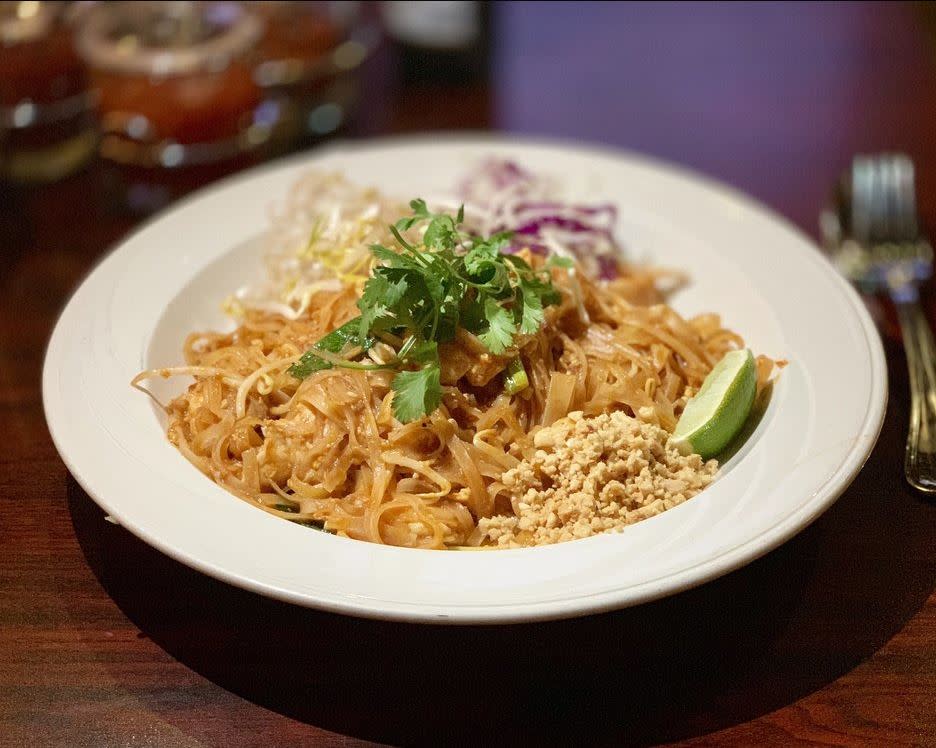 If you read through the reviews, you'll see that Hacienda is like one big family. The service will make you feel like you're eating inside a local's home in Mexico. They always decorate for the holidays and greet you with a warm smile. Many locals consider it a staple with some of the best food in Columbia County.
If you're in the mood for tacos, burritos, quesadillas or margaritas, Hacienda is el restaurante for you! They have a robust menu with plenty of vegetarian options. They're also always happy to customize your order to fit your meal plan.
Benvenuti in Italia! Welcome to Columbia County's little slice of Italy. Mr. Armando has been known to greet customers himself with his genuine Italian accent. This pizzeria is family-owned and operated, serving all made-from-scratch food. Satisfy your Italian cravings with their homemade cuisine from pasta plates and insalatas to strombolis, calzones and of course, thin-crust NY-style pizza. If you can, save room for dessert... their cannolis are legendary!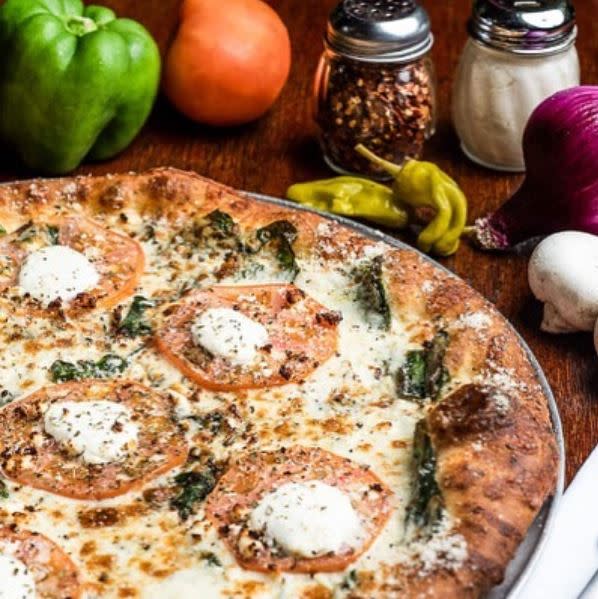 Have an appetite brewing? Shishkebab Restaurant is a hidden gem of Turkish cuisine that will leave you happily stuffed. For those new to the fare, waiters will graciously offer menu suggestions. The owner himself might even come over and personally take your order!
Turkish cuisine is globally known as the carnivore's paradise. Enjoy beef, chicken, lamb, meatballs and gyro meat or vegetarian and vegan options. All of their platters are served with generous amounts of rice and salad with a side of pita bread and yogurt dipping sauce. Be prepared for a delicious feast!
Namaste is a highly unique Indian street food restaurant in Evans, Georgia. They're known for fresh ingredients and delectable food presentation. You'll order your food at the counter and then sit down in their inviting atmosphere (indoor or outdoor seating) to enjoy your meal.
They offer an extensive menu with any Indian food you could imagine. It's an exciting opportunity to sample a bunch of Indian food staples. Make sure to try their traditional naan bread and Chicken Tikka Masala. There are also loads of vegetarian options, including garlicky cauliflower, crispy kale fritters and veggie samosas. Many visitors make Namaste a regular destination and swear it's the best Indian food they've ever had.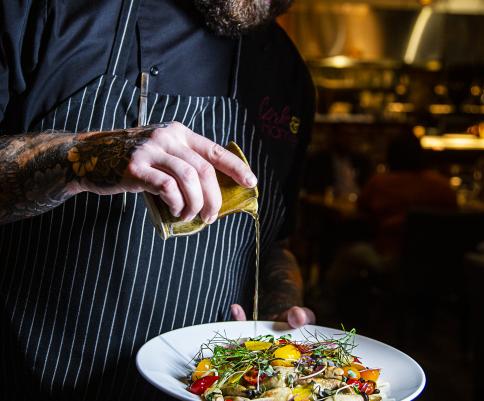 Our list wouldn't be complete without the drool-worthy Latin flavors of The Crazy Empanada. Known for their Cuban and Puerto Rican fare, this restaurant will leave your cravings satisfied. The proof is in their banana pudding tacos! Seriously, you have to try them.
Frequent goers also swear by the Cuban Sandwich and any kind of empanadas. One caveat to note: this isn't a sit-down place. Order takeout to bring home to the family, plan a picnic nearby, or be prepared to eat on the go. We would eat their cuisine anywhere!
As you can see, there's no need to hop on a plane to take your tastebuds on an international culinary expedition. Columbia County has authentic and delicious bites from every part of the world. For even more tasty options, check out our complete list of local eats. Bon appétit!
Connect with us on social media to discover more heavenly food and get updates on fun events happening in Columbia County:
Facebook: @visitcolumbiacountyga
Instagram: @visitcolumbiacountyga
#VisitColumbiaCounty